Kiewit_Interns+New Grads
Intern and Recent Grad Opportunities
Your degree is just a starting point. Whether you've found your calling or are still deciding which path is best for you, a Kiewit career will help you build upon the knowledge you gained in school by giving you exposure to a wide variety of opportunities across different industries and markets.

Here, you'll make an impact by solving real business problems and delivering results, with cutting-edge training and more meaningful responsibilities from Day One.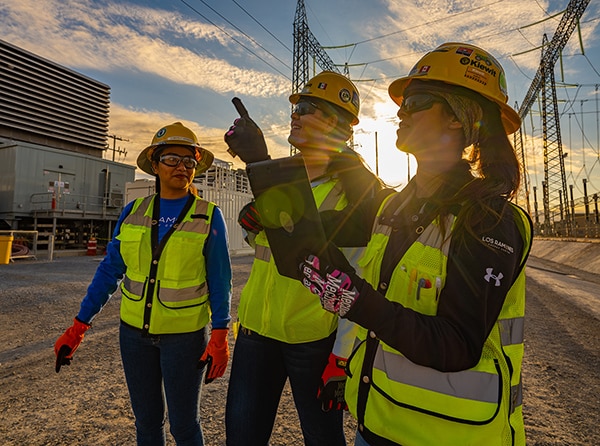 PROJECTS WITH IMPACT
across seven major markets.
MORE ROOM TO GROW
through new projects, positions and experience.
Build your best.
Career opportunities at every turn.

PROJECTS WITH PURPOSE
Together, we make a difference. Here you can work on projects of all types — big and small, from coast to coast. No matter your role, you'll challenge your skills, expand your expertise and positively impact communities for generations to come.
BUILDING THE BEST
At Kiewit, we share a commitment to excellence, a common drive to succeed and a culture where anyone can make an impact. Here you'll find people that care and a network of support at every turn. We'll provide you with the tools and resources to support your physical, mental and financial wellbeing.

OPPORTUNITY AND ADVENTURE
From Day One, you'll have access to more opportunities to grow yourself and your career. Kiewit's diverse market presence means stability for our business, and opportunity for you to gain meaningful responsibility, explore new places and find more adventure along the way.
Search results for "". Page 1 of 8, Results 1 to 25 of 183
Title
Job Level
Department
Location